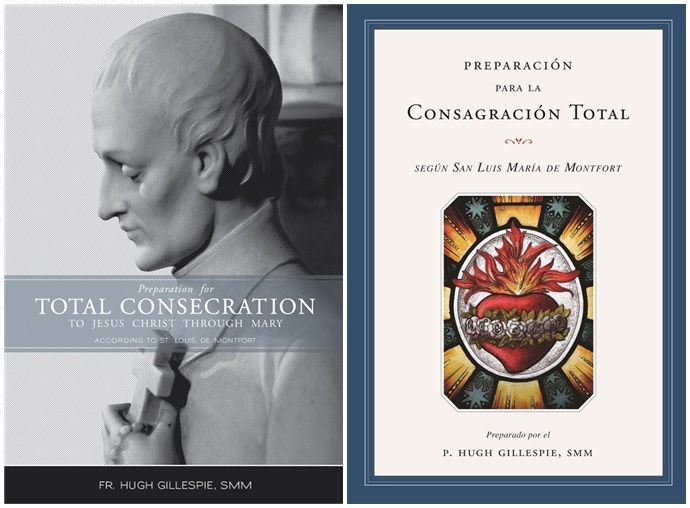 Request a Free Book / Solicite un Libro Gratis
Thank you for visiting. The last day to request a free copy of the Montfort preparation prayer book from this website was January 22, 2022. The books are available for purchase at local Catholic book stores and on the Montfort Fathers website (please click HERE to visit their website).
If you requested your book from this website by January 22nd, you should receive your book by postal mail sometime between January 20 - February 19.
Please help us spread the word and please let other Faithful know about this time of prayer and reflection.
God bless you. May we seek refuge and protection in the Immaculate Heart of Mary. Amen.+
Gracias por su visita. El último día para solicitar una copia gratuita del libro de oraciones de preparación de Montfort de este sitio web fue el 22 de enero de 2022. Los libros están disponibles para su compra en las librerías católicas locales y en el sitio web de los Padres de Montfort (haga clic AQUÍ para visitar su sitio web).
Si solicitó su libro de este sitio web antes del 22 de enero, debería recibirlo por correo postal entre el 20 de enero y el 19 de febrero.
Por favor, ayúdenos a correr la voz e informe a otros Fieles acerca de este tiempo de oración y reflexión.
Salud. Que busquemos refugio y protección en el Inmaculado Corazón de María. Amén.+